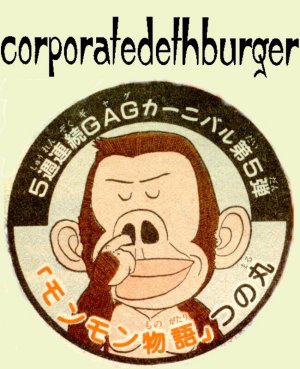 Howdy and welcome to the corporatedethburger webpage.
This many folks have had my views forced on them since November 1, 1998!


FastCounter by LinkExchange

Want to get a copy of corporatedethburger in print?
The print copy of #1 comes with a 45 minute Sparkmarker live tape, #2 comes with a 60 minute tape of all your favorite punk bands doing other bands songs & #3 comes with a 60-minute live tape of the interviewed bands!
We're currently distributed by Scratch Distribution & Monolithic Distributers. So contact them and they'll hook you up!